Talent Acquisition Experts Fueled by Innovation, Passion, and Purpose
We are talent experts. Recruiting is our passion. Born out of recruiters with deep industry expertise combined with a differentiating innovative vision, Greifenberg offers recruiting professionals an opportunity to harness their true potential, cultivate a rewarding career, and thrive in a dynamic, supportive environment rich with cultural diversity and unsurpassed industry know-how.
Originally founded in Munich, Greifenberg celebrates a team-first culture. Operating as a true consultant, you'll enjoy a flexible, forward-thinking environment with a thorough, thoughtful, and customized approach. We know the power of a great sense of humor and steer clear from the "daily grind."
A Recruiting Firm • Built by Recruiters
We reward our recruiters with attractive incentives, top-of-the-industry commissions, and unsurpassed career growth with clear and specific paths for development
Our collaborative spirit and team-oriented practices cultivate and nurture a give-and-take philosophy with everyone working together toward a common goal
Whether you are a recent graduate just beginning or a seasoned industry veteran, we are primed to bolster your individual career goals and objectives, taking you to the next level
Exceptional Clients • We Play in Exciting, Game-Changing Sectors
We are a premier personnel consultancy and recruitment boutique specializing in the growing sectors of IT/SAP, life science, and finance
Clients select us because of our rich industry expertise combined with our inventive, forward-thinking vision
Our exceptional service and solution-oriented partnerships differentiate our offering, making us a leader in the space
We specialize in connecting the right talent with the optimal company for the most engaging projects resulting in unsurpassed success
A Creative Environment • Our Office Inspires, Innovates, and Delights
Our European headquarters are in the heart of Munich. Our largest satellite office is located in the heart of Amsterdam.
Enjoy state-of-the-art equipment and the latest technology for convenience and optimal performance
Take advantage of a large well-equipped kitchen, pool table, chillout lounge, and a variety of canteens on site
Sneak in a lunchtime workout with a company-sponsored gym or CrossFit membership
We're Not Your Average Recruiting Firm.
We believe in people. Our dynamic, collaborative environment was built to support recruiter success. Applying years of collective industry experience and our expansive understanding of the best recruiting practices, our team thrives in a culture based on appreciation, purpose, and mutual respect.
Join our growing team in Amsterdam or Munich.
Why did I choose to work at Greifenberg?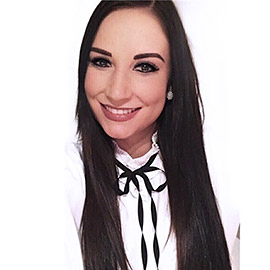 Julia Wildgruber, Consultant
Each morning, I look forward to seeing my colleagues at the office. I'm proud to be a part of this growing company. Here I can be who I am and completely put myself forward, and that's a lot of fun!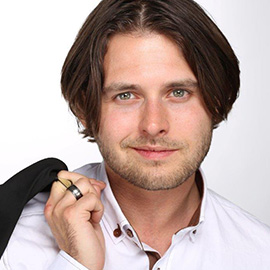 Julius Pickel, Principal Consultant
Nowhere else have I experienced such an amazing team, and a level of dedication and conviction to get better and do better every day. The team spirit cannot be surpassed.
Benjamin Urbanek, Associate Partner
Having fun at work is a top priority at Greifenberg. I'm very happy here and glad to be a part of this superb team.
Greifenberg
<strong>Greifenberg Amsterdam Office</strong>
Barbara Strozzilaan 101
1083 HN Amsterdam
The Netherlands
+31 (0) 20 / 2247 600
Apply now
No forms to jump through; no screening bots. Just email us your compelling application and attach your resume.