Greifenberg is a strategic search & recruitment firm for businesses in the European Finance & Technology sector, and we're hiring! Our market is international, our team is friendly and dedicated, and you… well, where are you?
Here are 10 reasons to join the Greifenberg team.
1
Team
At the center of our founder-led consultancy lies an amazing team. We're young but not inexperienced. We're ambitious but team-oriented. We're open-minded, upbeat and friendly, and we enjoy the freedom and profound opportunity our teamwork offers. We not only accept, but actively encourge each team member's personality and individuality, because together, we are strong.
2
Locations
With offices in Munich, Amsterdam, Frankfurt, and Stuttgart, we're well-positioned to serve our numerous clients across Europe.
Our Amsterdam office is located in the Financial & Technology district, which offers excellent business and networking opportunities as well as creative inspiration. Our office is easily reachable by car and has
excellent transport links from RAI train station.
3
Commission
Our commission model is set above the market level, and is added on top of your fixed salary. It is 100% transparent and fair, and it applies to all of us equally.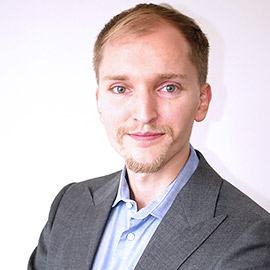 Martin Kurzenberg
Principal Consultant und Team Leader for SAP/IT, Office Stuttgart
I love my job, and I've built a large network of clients and candidates over the last three years. Money is not everything for me, but when I came to Greifenberg, the above-average commission was a big draw. We have a simple and transparent model that's the same for everyone and is added to your fixed salary each month.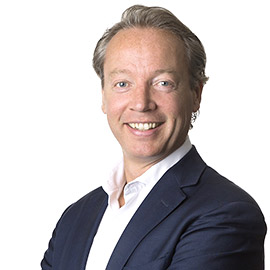 Boudewijn Vellinga
Co-Founder and Director of FinTech & IT, Amsterdam Office
As we were starting to deal with startups and scale-ups, we saw a new business opportunity in connecting investors with these growth companies, who would eventually use these funds to attract talent.

We then realized that we could invest in these companies ourselves at an early stage through seed capital, thus creating an ecosystem. Moreover, we have developed a coaching and educational program for candidates looking to enter a new sector, developing their competencies in order to land an attractive job.

At Greifenberg, we value entrepreneurial and out-of-the-box thinking in order to best serve candidates and clients alike.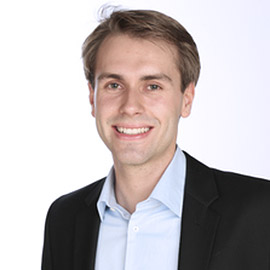 Maximilian Klaeger
Senior Consultant for IT & Infrastructure, Office München
I like the most about Greifenberg that we do things on a regular basis. There's always something happening: Christmas party, summer barbecue and Oktoberfest in Munich are all fixed dates. There are also some amazing incentives that are linked to specific individual, group or company goals.

Whether it's helicopter skiing on Mont Blanc, hot-rodding in Munich, partying with Rosi in Kitzbühel, party weekends in Bratislava, or lavish lunch clubs, the founders always come up with something new and are open to any and all ideas.
6
Family & Work/Life Balance
At Greifenberg, we place great importance on the work-life balance. You don't live to work—it's quite the opposite. With 36 days of vacation and the option of 2 days of working from home each week, you'll have plenty of time to live your life the way you want to.
7
Culture
At Greifenberg, our top priority is to create a holistic atmosphere at work that is warm and welcoming. You won't find office politics here. We're not lone warriors; the team spirit runs in our veins.
Of course, we embrace making mistakes. When someone makes one, the lessons learned are a considerable gain. Other companies often regard making a mistake as a reason to dismiss, but we believe you've just greatly advanced your level of experience!
8
Diversity
We're all about equality. We employ and value fellow workers of all ages. We appreciate and welcome everybody irrespective of their sexual orientation, ethnic group, and religion.
We created Die Greifin, a network of women for women, to promote the debate of important topics concerning women in the workplace.
9
Training & Personal Development
At Greifenberg, we promote the personal development of each individual. Naturally, we offer both internal and external training programs that you will find very attractive.
In addition, there are regular advanced training programs, each centered around specific professional topics, which aim to equip you with the deep knowledge and the right skills to increase your competence and, in turn, your personal market value.
In your first two weeks at Greifenberg, you'll participate in a two-week onboarding program. Here, we'll answer all your questions and prepare you to get started the right way.
Of course, you can rely on your new team after that as well. Our seniors will always be at your disposal whenever you ask for help—even with "at the desk" support, if you want it. You're a part of our team now, after all.
10
We're growing!
We've been growing and have continued to develop our brand consistently since our inception in 2015.
We started off in Munich, but we expanded quickly and added offices in Frankfurt, Stuttgart, and then Amsterdam. And we're not done yet.
Over the years, we've also expanded our core competencies to include the Life Sciences and, eventually, Finance.
In short, Greifenberg can be your door to the world… if you want it to be. Just push it open.
These are 10 good reasons to join the Greifenberg team.
We'd love to meet you. Why don't we get together for a chat?
Choose the path to entry that is best suited for you:
Junior Consultant
You have gained initial experience in a personnel consultancy and want to take the next step.
Senior Consultant
You have a considerable amount of experience in personnel consulting and want to broaden your horizons beyond your current possibilities.